Presented by Derek C. Waller (he/him)
Access to behavioral health treatment is especially critical for LGBTQ people, who are more than twice as likely as heterosexuals to experience a mental health condition, according to the National Alliance for Mental Illness. The Paul Wellstone and Pete Domenici Mental Health Parity and Addiction Equity Act of 2008 ("the Parity Act") requires the vast majority of public and private health insurance plans to provide behavioral health benefits in parity with medical and surgical benefits. Put simply, the law requires health insurers to treat mental illness like they would a broken bone. The Parity Act and its implementing regulations establish standards and guidance for mental health care coverage, but for some, coverage for mental health treatment remains elusive.
This presentation will provide an overview of the Parity Act and its applicability to various types of health insurance plans, discuss the legal framework used to determine whether an insurer is providing mental health benefits in parity, outline the law's enforcement mechanisms, and highlight recent Parity Act court cases. For beneficiaries of most employer-sponsored health plans, the Parity Act may be privately enforced through the Employee Retirement Income Security Act of 1974 (ERISA). Since the passage of the Parity Act in 2008, regulators and advocates have expressed concerns about compliance with the law. The presentation will highlight perspectives from LGBTQ advocates to foster discussion about how the promise of mental health parity may yet be achieved. This session will focus on information likely to be useful for attorneys representing patients, providers, insurers, employers, and LGBTQ advocates.
View Presentation Slides (PDF) | View Presentation Outline (PDF)
Back to Conference Registration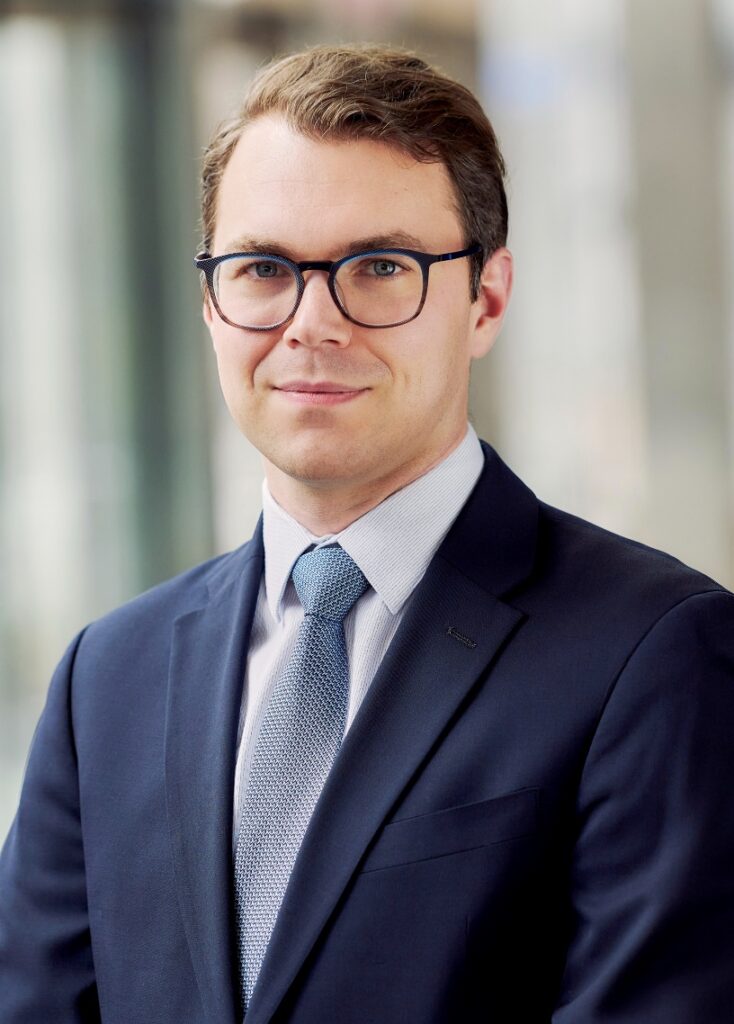 Derek C. Waller (he/him)
Derek Waller focuses his practice in the areas of health care law, ERISA, employment law, antitrust, and business litigation. He represents consumers, health care providers, employers, and businesses in individual and class action litigation. Since joining LGN as a summer associate in 2017, he has represented pro bono clients with criminal expungements and health insurance matters. Prior to returning to the firm as an attorney, he served as a law clerk for the Honorable Joan N. Ericksen in the United States District Court for the District of Minnesota. In addition to his client-focused work, he coaches the Sullivan Health Law Moot Court Competition Team at the University of Minnesota Law School.
Mr. Waller graduated magna cum laude from the University of Minnesota Law School in 2019 and was awarded the Lockhart Award for Excellence in Scholarship, Leadership, and Service. In law school, he was a Managing and Research Editor on the Minnesota Law Review, an instructor in the legal writing program, and a volunteer student attorney with Rainbow Health, then known as the Minnesota AIDS Project. Before attending law school, Mr. Waller worked for a major electronic health records company as a project manager, where he managed federal regulatory compliance for the company's home health and hospice teams. He uses his experience and background in health care regulation, insurance, medical billing, and health care compliance to give legal support to health care providers, businesses, and patients.