The MLBA Board of Directors is comprised of an all-volunteer Board. Each Board member is elected by the MLBA membership to serve a two-year term. The Board is dedicated to promoting the MLBA's mission and vision to the Minnesota legal community. Board Members are responsible for actively participating in committee work, fundraising for the organization, and building collegial and collaborative relationships with LGBTQ+ and allied organizations to promote LGBTQ+ equality within Minnesota's legal profession.
The Board is governed by the Executive Committee: the Chair (or Co-Chairs), the Secretary, and the Treasurer.
EXECUTIVE COMMITTEE
Charlie O'Meara, Co-Chair
Mike Dittberner, Co-Chair
Andrew Benson, Treasurer
Sarah Grace Zabel, Secretary
BOARD MEMBERS
Lisa Beane
Gloria Contreras Edin
Jessica DuBois
Annaliisa Gifford
Ashlee Glastetter
Alex Halverson
Amanda Hawthorne
Charlie Johnson
Shaun Parks
Christian Sande
Nicole Schladt
Sean Smallwood
Mara Sybesma
MEMBER EMERITUS
Board Member Bios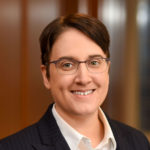 Lisa Beane
Lisa is an attorney at Jones Day, where she represents clients in complex litigation in state and federal courts. Prior to joining Jones Day, Lisa practiced at another Minneapolis law firm and served as a law clerk to the Honorable Wilhelmina M. Wright in the United States District Court for the District of Minnesota. Lisa was named one of the "40 Best LGBTQ+ Lawyers Under 40" (Class of 2019) by the National LGBT Bar Association. More information about Lisa is available at jonesday.com/en/lawyers/b/beane-lisa.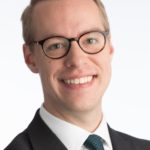 Andrew Benson
Andrew is an associate at Dorsey & Whitney LLP, where he advises clients on complex estate planning, fiduciary, and tax-exempt organization matters. Apart from serving on the MLBA board, Andrew also serves on the board for St. Croix Festival Theatre. Andrew received his J.D. from the University of Wisconsin Law School in 2019 and his B.A. from Saint Ambrose University in 2011. Prior to his career as an attorney, Andrew was a professional theatre artist and worked on nearly 100 productions over the course of ten years. When Andrew is not working or volunteering, he enjoys long-distance running, traveling, and cooking.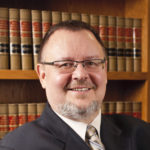 Michael Dittberner
Michael Dittberner has practiced family law since 1984, and is a shareholder in the firm Linder, Dittberner & Winter, Ltd., in Edina, Minnesota. Mr. Dittberner received his bachelor's degree, cum laude, from Gustavus Adolphus College in 1981, and received his JD decree, cum laude, from William Mitchell College of Law in 1984. He was admitted to the Minnesota bar in 1984.
Mr. Dittberner is a Fellow of the American Academy of Matrimonial Lawyers (AAML) and has served AAML's Minnesota Chapter (AAML-MN) as the Chair of its Legislative Committee since 2002. He has served on AAML-MN's Board of Managers and currently serves on their Board of Examiners. He is also a member and past board member of the Minnesota Chapter of the Association of Family and Conciliation Court (AFCC) and he has been a member of the Board of Directors of the Minnesota Lavender Bar Association since 2018. He has been a member of the Minnesota State Bar Association's Family Law Section since 1987 and served as Chair of the Family Law Section in 1995 and 1996. In addition, he has served the Minnesota State Bar Association's Family Law Section as a member and co-chair of its Amicus Committee. He is a regular lecturer and author of continuing legal education programs. He supervises and helps present the Case Law Update at Minnesota CLE's Annual Family Law Institute. For many years, Mr. Dittberner has been recognized in the Super Lawyers list, and has been recognized as one of the top 100 lawyers in Minnesota. He is also listed in The Best Lawyers in America. Mr. Dittberner has been certified as a family law trial advocate by the National Board of Trial Advocacy. In 2012 Mr. Dittberner was designated as a distinguished member of the Family Law Section of the Minnesota State Bar Association. In 2016, Mr. Dittberner was the recipient of the Professionalism Award from the Family Law Section of the Hennepin County Bar Association.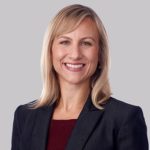 Jessica DuBois
Jessica is an attorney at Ballard Spahr LLP, where she advises employers on employee benefit and executive compensation matters. She also routinely writes employee handbooks, drug testing policies, and leave policies that are up to date with the many changes in employment law. Jessica is a member of Ballard's Diversity Council. Before becoming a lawyer, Jessica was a teacher and, before that, spent several years as a field organizer in Oregon where she assisted communities across the state in passing local non-discrimination ordinances inclusive of sexual orientation and gender identity. Jessica joined the board in 2017.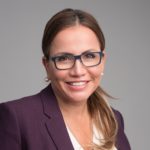 Gloria Contreras Edin
Gloria is the owner and head attorney of Contreras & Metelska, a law firm in St. Paul, MN that specializes in immigration law. Through her years of practice, she has advised on thousands of complicated and sensitive immigration matters involving clients from more than 25 countries in North America, Central America, South America, Europe, Africa, & Asia. She also has a great deal of experience dealing with state courts, federal courts, and federal immigration agencies, and has acted as Amicus Curiae in high-stakes immigration proceedings in various U.S. Courts of Appeals.
As such, Gloria is a zealous advocate for protecting the rights of both children and adults who face removal from the United States so that families can stay together. In addition to her work at the firm, Gloria also plays an active role in the surrounding community where she writes and presents frequently on immigration and civil rights matters, and has served on numerous state-wide commissions, committees, and boards in which she has been recognized for her outstanding service.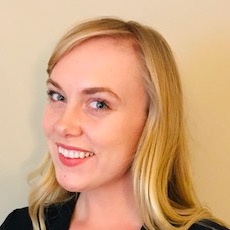 Annaliisa Gifford
Annaliisa is a rising 3L at Mitchell Hamline School of Law, where she serves as Editor-in-Chief of the Mitchell Hamline Law Journal of Public Policy & Practice and Program Coordinator for Out!Law. Annaliisa's legal experience includes interning at Standpoint (FKA Battered Women's Legal Advocacy Project), working as a student-certified attorney at the Dakota County Public Defender's Office, and clerking at a worker's compensation and personal injury law firm in the Twin Cities.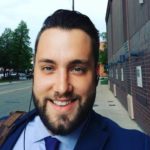 Alex Halverson
Alex is an attorney a Liberty Mutual Insurance Company, where he litigates no fault insurance, personal injury, and commercial liability claims on behalf of the company and its insureds. His past experience includes work in public finance and a clerkship on the Minnesota Court of Appeals. Outside of his legal practice, Alex enjoys volunteering with OutFront Minnesota, being outdoors as much as possible, and reading books.
Amanda Hawthorne
Amanda is an Attorney Editor at Thomson Reuters, where she works on statutory law for Westlaw and print products. She is the Co-Chair of TR's Pro Bono Connection Committee and is an active member of the Diversity & Inclusion Committee. Before attending the University of Wisconsin Law School, she worked as an OB/GYN clinical research assistant for the Medical College of Wisconsin. Outside of work and volunteering, she enjoys crafting, video games, and reading. Amanda joined the board in 2020.
Charlie O'Meara
Charlie is a 3L at the University of Minnesota Law School, where he serves as Legal Services Director of UMN OutLaw and as a Legal Writing Student Instructor. He is also passionate about disability rights and mental health advocacy. Charlie received his B.A. in Sociology from Grinnell College in 2017 and will receive his J.D. from the University of Minnesota Law School in 2021.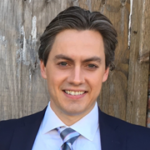 Shaun Parks
Shaun is an attorney Parks Legal Services, PLLC, and practices in employment law and litigation. He handles matters regarding breach of contract, non-compete agreements, wrongful termination, discrimination, retaliation, whistleblowing, failure to pay wages and commissions, sexual harassment, hostile work environment, and drug testing. Shaun also regularly reviews, advises on, and negotiates severance and employment contracts. Shaun lives in West Bloomington with his husband and dog. Contact Shaun at [email protected] www.parkslegalservices.com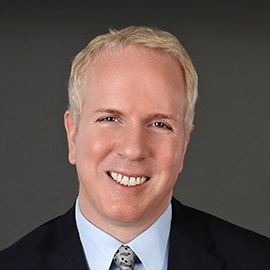 Christian Sande
Judge Christian Sande (he/him/his) is a District Court Judge in Hennepin County. He was appointed by Governor Mark Dayton in 2016 and elected in 2018. He was assigned to Criminal Court from 2016 to 2017 and Family Court from 2017 to August 2020. In August 2020, he is assigned to Civil Court with a suburban criminal court rotation. He also serves on the Court's Facilities and Security Committee and was a member of the State Canvassing Board for the 2020 Presidential Primary. Prior to becoming a judge, he was in private practice at his own law firm and at Lockridge Grindal Nauen PLLP, where he worked primarily in class action antitrust litigation, securities fraud arbitration, and election law. He was a member of the Minnesota Campaign Finance & Public Disclosure Board from 2013 to 2016, and has been a GED tutor at the Open Door Learning Center and a volunteer judge for the Minnesota State Bar Association High School Mock Trial program. He is a graduate of Hamline University and William Mitchell College of Law.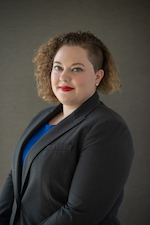 Nicole Schladt
Nicole J. Schladt is an Associate Attorney in the Civil Rights and Impact Litigation practice group at Nichols Kaster, PLLP. In this role, Nicole tackles social injustices and advocates for employees, students, prisoners, and other marginalized individuals in complex class and collective action lawsuits. She assists clients with claims of discrimination, sex harassment, labor trafficking, denial of benefits, and other civil rights violations. Nicole also dedicates her time to promoting diversity, equity, and inclusion in the legal field through her involvement in Nichols Kaster's DEI Committee, as well as the Diversity, Equity, and Inclusion Committee of the Minnesota State Bar Association's New Lawyers Section.
Prior to joining Nichols Kaster, Nicole served as a judicial law clerk for the Honorable Susan M. Robiner in Minnesota's Fourth Judicial District. Nicole received her J.D. from Emory University School of Law in Atlanta, Georgia. During her time in law school, Nicole co-founded Emory LGBTQ Legal Services (ELLS), an organization created to provide pro bono legal assistance to members of Atlanta's queer community. Her work with ELLS led to her receiving the 2018 Marion Luther Brittain Award, Emory University's highest student honor, as well as the 2018 National LGBT Bar Association Student Leadership Award.
Before law school, Nicole earned degrees from the University of Cambridge and the University of Kentucky.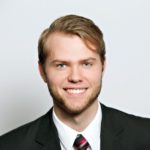 James Soper
James is an associate in the Real Estate Department at Fox Rothschild in Minneapolis. Formerly, James was with the U.S. Bank Law Division and a part of its diversity and recognition committees. Apart from the MLBA board, his community involvement includes participation in the Minnesota Assistance Council for Veterans Clinic and VLN's housing court clinic, legal access point clinic, and civil clinic. James received his J.D. from the University of Minnesota Law School in 2018 and his B.A. from Western Kentucky University in 2015.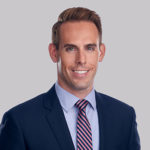 Jacob Westlund
Jacob is in-house counsel to Goldman Sachs Bank USA, where he advises the firm's consumer credit card business and product development teams. Before joining Goldman Sachs, Jacob practiced at Ballard Spahr LLP. He has assisted banks and financial institutions with a range of legal, regulatory, and transactional issues regarding consumer financial services and payments systems, including credit cards, prepaid cards, and fintech platforms. Jacob's experience also includes commercial lending, enterprise risk management, regulatory compliance, and oversight of governance mechanisms. Outside of his legal practice, Jacob focuses his community contributions on diversity and inclusion efforts and initiatives.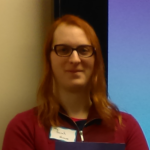 Sarah Grace Zabel
Sarah Grace is a transgender document review attorney. She graduated from Hamline University in 2013.