The MLBA Board of Directors is comprised of an all-volunteer Board. Each Board member is elected by the MLBA membership to serve a two-year term. The Board is dedicated to promoting the MLBA's mission and vision to the Minnesota legal community. Board Members are responsible for actively participating in committee work, fundraising for the organization, and building collegial and collaborative relationships with LGBTQ+ and allied organizations to promote LGBTQ+ equality within Minnesota's legal profession.
The Board is governed by the Executive Committee: the Chair (or Co-Chairs), the Secretary, and the Treasurer.
EXECUTIVE COMMITTEE
Chair: Erin Bryan –

[email protected]

Secretary: Jacob Westlund
Treasurer: Nic Puechner
BOARD MEMBERS
Michael Dittberner
Jessica Dubois
Emily Duffy
Ashlee Glastetter
Alex Halverson
Howard Held
Nora Huxtable
Christopher Jordan
Shaun Parks
Alyssa Smith
Nicole Tabbut
Hillary Taylor
Sarah Zabel
MEMBER EMERITUS
Board Member Bios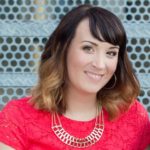 Erin Bryan
Erin returned to the finance and restructuring group at Dorsey and Whitney LLP in 2018, after several years of service as a Senior Corporate Counsel in the Law Division of U.S. Bank. Erin's practice consists of commercial bankruptcy, restructuring, and insolvency, as well as bank regulatory and compliance matters. She began her legal career as a judicial law clerk for the Hon. Robert J. Kressel, United States Bankruptcy Judge. She has been named one of the "40 Best LGBT Lawyers Under 40" (Class of 2017) by The National LGBT Bar Association, an Up & Coming Attorney by the Minnesota Lawyer (Class of 2014), and a North Start Lawyer (2017). Erin's pro bono service includes Volunteer Lawyers Network's Housing Court Project and LGBTQ Clinic. She lives in the Tangletown neighborhood of Minneapolis with her two children and a small menagerie of pets.
https://www.dorsey.com/people/b/bryan-erin-e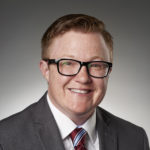 Nic Puechner
Nic is an attorney in Larkin Hoffman's business litigation and employment law groups. Prior to working at Larkin Hoffman, he served as a judicial clerk at the Minnesota Court of Appeals for the Honorable Jill Flaskamp Halbrooks. Nic was the recipient of the 2015 MLBA Student Merit Award and joined the board in 2016. He lives in South Minneapolis with his partner and son. Contact Nic at [email protected] or http://www.larkinhoffman.com/our_people/commercial_litigator.
Emily Duffy
Emily Duffy is a member of the University of St. Thomas School of Law Class of 2019. She has worked for the Public Defender's Officer in the First Judicial District and has spent her summers clerking for her Father, an attorney in Des Moines, Iowa. Emily also enjoys volunteering, cooking, and spending time with her friendly felines, Tim and Lucy.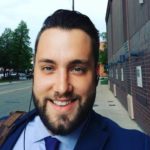 Alex Halverson
Alex is a law clerk to the honorable judge Denise Reilly on the Minnesota Court of Appeals. He will begin his law practice next fall at a law firm that doesn't yet know it will be hiring him, but Alex assures them he is a hard worker and will regularly provide homemade baked goods to the office. In his spare time, Alex sings in the Vocalessence chorus, throws a mean dinner party, and travels to new places.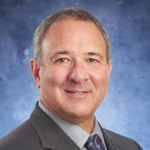 Howard Held
Howard is an attorney at Fitch, Johnson, Larson, & Held, P.A. in Minneapolis.  He represents employers and insurers in workers' compensation cases in Minnesota, Wisconsin and Nebraska.  His areas of specialization include psychiatric, heart attack, lung pulmonary claims and all aspects of workers' compensation law. He has appeared on behalf of employers and insurers at the trial and appellate levels and is a certified mediator.  Howard received his J.D. from the William Mitchell College of Law and  his B.A. from the University of Minnesota (cum laude).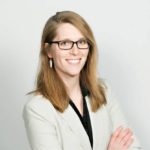 Nora Huxtable
Nora Huxtable is a proud member of the University of St. Thomas School of Law Class of 2019. Her resume includes a clerkship for Judge Michael Browne, an externship with 3M's compliance department, and a summer position with Schaefer Halleen law firm. She works part-time at Classical Minnesota Public Radio, and volunteers with Wills for Heroes.

Christopher Jordan
Chris is a Baltimore native who relocated to Minnesota in 2007.  For 20+ years, he has practiced as a paralegal working in a variety of legal fields (i.e. Commercial Contracts, Corporate, Intellectual Property, Personal Injury, Litigation and Social Security).   Chris is currently a Lead Paralegal at Target Corporation primarily supporting indirect procurement of technology goods and services supporting this national retailer's enterprise operations and functions.  Chris is actively engaged in Target's many employee resource group networks supporting the company's overall commitment to diversity and inclusion.   Aside from Target, Chris and his husband own and operate a property management company specializing in managing multi-family affordable housing communities.  They divide their time between the Twin Cities and NE Iowa, where they are actively involved in developing community outreach/enrichment programs and experiences. Contact Chris at [email protected]
Shaun Parks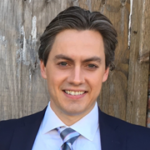 Shaun is a business litigation attorney at Trepanier MacGillis Battina. In his practice, Shaun represents corporate and individual clients in all aspects of employment law, commercial law, and business litigation. Shaun also serves on the Diversity Committee of the Minnesota Chapter of the Federal Bar Association. Shaun lives in South Minneapolis with his husband and dog."
Alyssa Smith
Alyssa Smith is an Attorney Editor 2 at Thomson Reuters, and is past co-chair of the MLBA.  She is also a musician and–in her spare time–she walks a lot to raise money for breast cancer research and programs.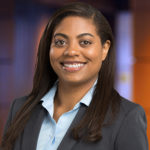 Hillary Taylor
Hillary Taylor is an attorney at Maslon LLP, and focuses her practice on tort and product liability, construction litigation, and general commercial litigation. In her products liability practice, Hillary has successfully defended medical device manufacturers in both state and federal courts against allegations of manufacturing and design defects, strict liability, failure to warn, and breach of warranties. Hillary is a member of Maslon's Diversity Committee. She also serves on the Board of Directors for the Minnesota Justice Foundation and provides pro bono services for both the Children's Law Center of Minnesota and the Volunteer Lawyers Network. Hillary graduated from the University of Virginia School of Law, where served as president of UVA's Lambda Law Alliance. More information about Hillary can be found at http://maslon.com/htaylor.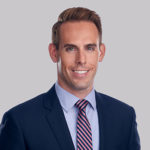 Jacob Westlund
Jacob is an attorney at Ballard Spahr LLP, where he represents banks and financial institutions with a focus on commercial lending transactions, consumer financial services, and the payments industry. Prior to joining Ballard Spahr, Jacob worked at a large national bank, where he provided oversight of top-level governance and management approaches to regulatory risk. Jacob's experience also includes service as a judicial clerk for the Honorable Kathleen Sheehy in Minnesota's Fourth Judicial District.  Jacob joined the board in 2015.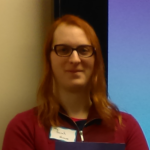 Sarah Grace Zabel
Sarah Grace is a transgender document review attorney. She graduated from Hamline University in 2013.