The MLBA Board of Directors is comprised of an all-volunteer Board. Each Board member is elected by the MLBA membership to serve a two-year term. The Board is dedicated to promoting the MLBA's mission and vision to the Minnesota legal community. Board Members are responsible for actively participating in committee work, fundraising for the organization, and building collegial and collaborative relationships with LGBTQ+ and allied organizations to promote LGBTQ+ equality within Minnesota's legal profession.
The Board is governed by the Executive Committee: the Chair (or Co-Chairs), the Secretary, and the Treasurer.
EXECUTIVE COMMITTEE
Co-Chairs: Jessica DuBois and Jacob Westlund – 

[email protected]

Secretary: Chris Jordan
Treasurer: Alex Halverson
BOARD MEMBERS
Morgan Alexander
James Soper
Lisa Beane
Gloria Contreras Edin
Mike Dittberner
Ashlee Glastetter
Charlie Johnson
Shaun Parks
Nic Puechner
Alyssa Smith
Nicole Tabbut
Sarah Grace Zabel
MEMBER EMERITUS
Board Member Bios
Morgan Alexander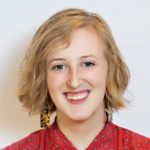 Morgan is a 2L student at the University of Minnesota Law School, where she serves as President of UMN OutLaw and a Student Instructor for the Structured Study Group Program. Morgan's legal experience includes working as a law clerk with the Hennepin County Attorney's Office, serving as a student-certified attorney in the Family Law Clinic, and was recently selected to be a Staff Member on the Journal of Law & Inequality: A Journal of Theory and Practice.
Lisa Beane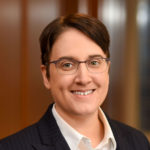 Lisa is an attorney at Jones Day, where she represents clients in complex litigation in state and federal courts. Prior to joining Jones Day, Lisa practiced at another Minneapolis law firm and served as a law clerk to the Honorable Wilhelmina M. Wright in the United States District Court for the District of Minnesota. Lisa was named one of the "40 Best LGBTQ+ Lawyers Under 40" (Class of 2019) by the National LGBT Bar Association. More information about Lisa is available at jonesday.com/en/lawyers/b/beane-lisa.
James Soper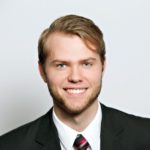 James is an associate in the Real Estate Department at Fox Rothschild in Minneapolis. Formerly, James was with the U.S. Bank Law Division and a part of its diversity and recognition committees. Apart from the MLBA board, his community involvement includes participation in the Minnesota Assistance Council for Veterans Clinic and VLN's housing court clinic, legal access point clinic, and civil clinic. James received his J.D. from the University of Minnesota Law School in 2018 and his B.A. from Western Kentucky University in 2015.
Gloria Contreras Edin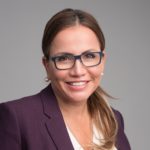 Gloria is an immigration attorney in Saint Paul, Minnesota who has advised on thousands of matters involving clients from more than 25 countries in North America, Central America, South America, Europe, Africa, & Asia on a wide range of complicated and sensitive immigration issues. Gloria has a great deal of experience in dealing with state courts, federal courts, and federal immigration agencies. Gloria represents clients in multiple contexts including but not limited to: affirmative applications for immigration benefits, family petitions, hardship petitions, post-conviction relief, waivers of inadmissibility, obtaining legal status and green cards, consular processing, obtaining immigrant and/or nonimmigrant visas, becoming a U.S. citizen, VAWA petitions, deportation defense. Gloria is a zealous advocate for her clients and is committed to helping families stay together in the United States. Gloria is active in the community has been the recipient of numerous honors and awards for her outstanding service. Gloria works tirelessly to protect the rights of children and adults facing removal from the United States and has served on numerous state-wide commissions, committees, and boards. Gloria has also acted as Amicus Curiae in high-stakes immigration proceedings in various U.S. Courts of Appeals. Gloria writes and presents frequently on immigration and civil rights matters.
Michael Dittberner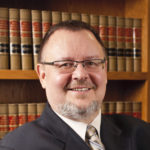 Michael has practiced family law since 1984, and is a shareholder in the firm Linder, Dittberner & Winter, Ltd., in Edina, Minnesota. Michael received his bachelor's degree, cum laude, from Gustavus Adolphus College in 1981, and received his JD decree, cum laude, from William Mitchell College of Law in 1984. He was admitted to the Minnesota bar in 1984.
Michael is a Fellow of the American Academy of Matrimonial Lawyers (AAML), and has served the Minnesota Chapter as the Chair of its Legislative Committee since 2002. He is also a member and past board member of the Minnesota Chapter of the Association of Family and Conciliation Court (AFCC) and he is a member of the Board of Directors of the Minnesota Lavender Bar Association. He has been a member of the Minnesota State Bar Association's Family Law Section since 1987, and served as Chair of the Family Law Section in 1995 and 1996. In addition, he has served the Minnesota State Bar Association's Family Law Section as a member and co-chair of its Amicus Committee. He is a regular lecturer and author of continuing legal education programs. He supervises and helps present the Case Law Update at Minnesota CLE's Annual Family Law Institute. For many years, Michael has been recognized in the Super Lawyers list, and has been recognized as one of the top 100 lawyers in Minnesota. He is also listed in The Best Lawyers in America. Michael has been certified as a family law trial advocate by the National Board of Trial Advocacy. In 2012 Michael was designated as a distinguished member of the Family Law Section of the Minnesota State Bar Association. In 2016, Michael was the recipient of the Professionalism Award from the Family Law Section of the Hennepin County Bar Association.
Jessica DuBois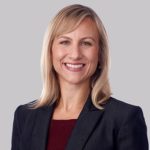 Jessica is an attorney at Ballard Spahr LLP, where she advises employers on employee benefit and executive compensation matters. She also routinely writes employee handbooks, drug testing policies, and leave policies that are up to date with the many changes in employment law. Jessica is a member of Ballard's Diversity Council. Before becoming a lawyer, Jessica was a teacher and, before that, spent several years as a field organizer in Oregon where she assisted communities across the state in passing local non-discrimination ordinances inclusive of sexual orientation and gender identity. Jessica joined the board in 2017.
Alex Halverson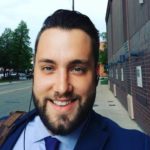 Alex is an attorney a Liberty Mutual Insurance Company, where he litigates no fault insurance, personal injury, and commercial liability claims on behalf of the company and its insureds. His past experience includes work in public finance and a clerkship on the Minnesota Court of Appeals. Outside of his legal practice, Alex enjoys volunteering with OutFront Minnesota, being outdoors as much as possible, and reading books.
Chris Jordan


Chris is a Baltimore native who relocated to Minnesota in 2007.  For 20+ years, he has practiced as a paralegal working in a variety of legal fields (i.e. Commercial Contracts, Corporate, Intellectual Property, Personal Injury, Litigation and Social Security).   Chris is currently a Lead Paralegal at Target Corporation primarily supporting indirect procurement of technology goods and services supporting this national retailer's enterprise operations and functions.  Chris is actively engaged in Target's many employee resource group networks supporting the company's overall commitment to diversity and inclusion.   Aside from Target, Chris and his husband own and operate a property management company specializing in managing multi-family affordable housing communities.  They divide their time between the Twin Cities and NE Iowa, where they are actively involved in developing community outreach/enrichment programs and experiences. Contact Chris at [email protected]
Shaun Parks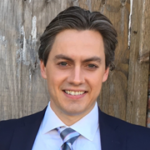 Shaun is an attorney Parks Legal Services, PLLC, and practices in employment law and litigation. He handles matters regarding breach of contract, non-compete agreements, wrongful termination, discrimination, retaliation, whistleblowing, failure to pay wages and commissions, sexual harassment, hostile work environment, and drug testing. Shaun also regularly reviews, advises on, and negotiates severance and employment contracts. Shaun lives in West Bloomington with his husband and dog. Contact Shaun at [email protected] www.parkslegalservices.com
Nic Puechner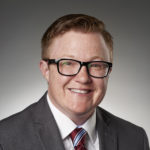 Nic is an attorney in Larkin Hoffman's business litigation and employment law groups. Prior to working at Larkin Hoffman, he served as a judicial clerk at the Minnesota Court of Appeals for the Honorable Jill Flaskamp Halbrooks. Nic was the recipient of the 2015 MLBA Student Merit Award and joined the board in 2016. He lives in South Minneapolis with his partner and son. Contact Nic at [email protected] or http://www.larkinhoffman.com/our_people/commercial_litigator.
Alyssa Smith
Alyssa is an Attorney Editor 2 at Thomson Reuters, and is past co-chair of the MLBA.  She is also a musician and–in her spare time–she walks a lot to raise money for breast cancer research and programs.
Nicole Tabbut
Nicole is an attorney with Pemberton Law, P.L.L.P., where she maintains a practice in family law, juvenile protection matters, estate planning, probate, guardian/conservatorship, and mediation. Nicole also handles some general litigation and corporate matters. Nicole serves on the Board of Directors for the Minnesota Lavender Bar and A Place 2 Belong. When she is not working or volunteering, she is spending time with her family and spoiling her dogs.
Jacob Westlund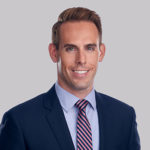 Jacob is an attorney with Ballard Spahr LLP, where he assists banks and financial institutions with a range of legal, regulatory, and transactional issues regarding consumer financial services and payments systems, including credit cards, prepaid cards, and fintech platforms. His experience also includes commercial lending, enterprise risk management, regulatory compliance, and oversight of governance mechanisms. Outside of his legal practice, Jacob has focused his contributions to Minnesota communities on diversity and inclusion efforts and initiatives, including through county and state bar associations, corporate programming, and as a leader of Ballard Spahr's affinity group for LGBTQ+ attorneys and employees.
Sarah Grace Zabel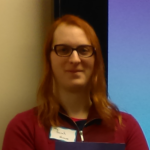 Sarah Grace is a transgender document review attorney. She graduated from Hamline University in 2013.