The MLBA Board of Directors is comprised of an all-volunteer Board. Each Board member is elected by the MLBA membership to serve a two-year term. The Board is dedicated to promoting MLBA's mission and vision to the greater Minnesota legal community. Board Members are responsible for actively participating in committee work, fundraising for the organization, and building collegial and collaborative relationships with LGBT and allied organizations to promote LGBT equality within Minnesota's legal profession.
The Board is governed by the Executive Committee: two co-chairs who serve as the principal executive officers of the organization, the Secretary, and the Treasurer.
EXECUTIVE COMMITTEE
Co-Chairs: Alyssa Smith and Erin Bryan –

[email protected]

Secretary: Jacob Westlund
Treasurer: Nic Puechner
BOARD MEMBERS
Jess Braverman
Jessica Dubois
Emily Duffy
Claire Joseph
Thomas Hale-Kupiec
Howard Held
Nora Huxtable
John Medeiros
Hillary Taylor
Sarah Zabel
MEMBER EMERITUS
Board Member Bios
Erin Bryan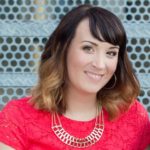 Erin serves as Senior Corporate Counsel in the Law Division of U.S. Bank, where she provides legal support to U.S. Bank's mortgage and consumer lines of business. Prior to joining U.S. Bank in 2014, Erin was an associate in the Finance and Restructuring group at Dorsey & Whitney LLP, where her practice included a wide variety of transactional matters and bankruptcy litigation for clients in the financial services, healthcare, technology, and energy industries. Erin began her legal career as a judicial law clerk for the Hon. Robert J. Kressel, United States Bankruptcy Judge. She regularly provides pro bono services through the Volunteer Lawyers Network's Housing Court Project and LGBTQ Clinic. Erin lives in the Tangletown neighborhood of Minneapolis with her partner, two kids, and cat.
Thomas Hale-Kupiec

Thomas works over at 3M in their Health Products Business Group, and specifically deals with legal & regulatory affairs in the combination medical device product arena. He is a graduate of the University of Minnesota Law School, George Washington School of Public Health, and the University of Virginia. He previously clerked for Fortune 500 corporations, legal non-profits, and the federal government. He's won numerous state & national awards for his scholarship & service, but is more proud of he and his partner's cat, who plays fetch with them.
Claire V.J. Joseph

Claire is an attorney in Briggs and Morgan's business litigation and employment departments and is a co-founder of the firm's LGBT group. Claire is the recipient of Briggs' 2012 Outstanding Pro Bono Service Award and the Ramsey County Bar Association's 2013 Excellence in Diversity Award. In 2013, Claire was appointed to the Minnesota Judicial Branch's Committee for Equality and Justice. Claire earned her J.D. from the University of Minnesota Law School and her LL.M. in international and European law from the Université Jean-Moulin 3 in Lyon, France. Claire has been a member of the MLBA since 2011, has served on the Board since 2013, and joined the Executive Committee in 2014. Claire lives in Saint Paul with her wife and their two dogs. Contact Claire at [email protected] or http://www.briggs.com/attorneys-Claire-Joseph.html.
John Medeiros

John Medeiros is a partner with the law firm of Myers Thompson, a Minneapolis-based firm that practices in the area of U.S. immigration law. He represents corporate clients before the U.S. Citizenship and Immigration Services and the U.S. Department of Labor, and helps to review and interpret applicable immigration-related laws and regulations. John has particular expertise with J-1 waiver applications for physicians, nonimmigrant visa petitions (H, L, O, TN, E, B-1), Labor Certification applications (including PERM applications), immigrant visa petitions, and adjustment of status applications. He is fluent in Spanish and English, and is the author of Immigration After DOMA: How Equal is Marriage Equality? (Hamline Journal of Public Law & Policy, Fall 2013). John serves as the Chair of the LGBT Committee of the Minnesota/Dakotas chapter of the American Immigration Lawyers Association (AILA). More information about John can be found at http://www.myersthompson.com/our-staff/john-medeiros/.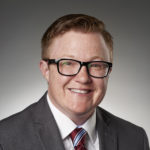 Nic Puechner
Nic is an attorney in Larkin Hoffman's business litigation and employment law groups. Prior to working at Larkin Hoffman, he served as a judicial clerk at the Minnesota Court of Appeals for the Honorable Jill Flaskamp Halbrooks. Nic was the recipient of the 2015 MLBA Student Merit Award and joined the board in 2016. He lives in South Minneapolis with his partner and son. Contact Nic at [email protected] or http://www.larkinhoffman.com/our_people/commercial_litigator.